The book "Mathematik - einfach verständlich" adresses all high school students, mathematics teachers of high schools or students in the first semesters, which wish to deepen their knowledge of mathematics. The book leads the reader from the basis of algebra or geometry up to the differential and integral calculus or probability theory. The compact held but complete theory is illustrated by numerous examples, so that the reader can familiarize himself with the different situations. The chapters are complemented by blocks of tasks. The reader will find the solutions at the end of the book.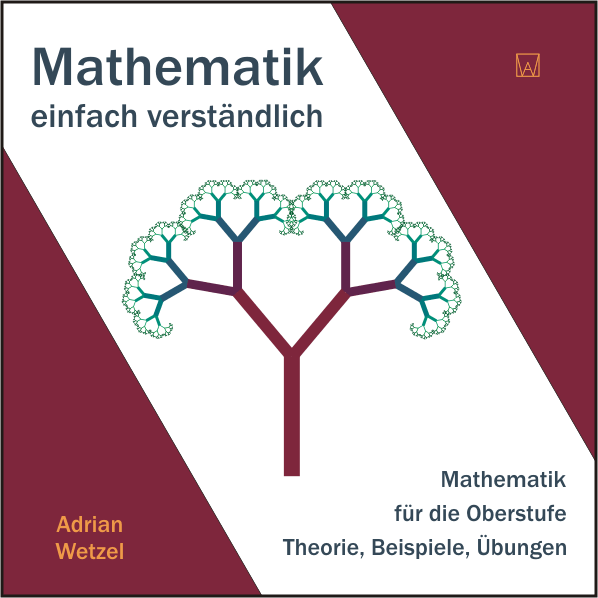 ISBN: 978-3-9523907-0-2
Here you can view excerpts from the book in detail as a pdf file:
The book in brief:
Short, concise theory parts of definitions, principles and evidence.
271 in detail explained examples divided into three levels of difficulty.
324 graphics to illustrate the reader the explained subjects.
176 exercises with solutions at the end of the book.
Covers most of the topics of the baccalaureate.
423 pages in format 21cm x 21cm, 800 gram, double-sided and four-color printing.
High-quality, sewn soft cover binding with laminated cover for long durability.